Hearing aids are great little devices, but they can be susceptible to dust, dirt, and moisture like any other electronic device. However, you can extend the life of your hearing aids by integrating regular hearing aid maintenance and cleaning into your routine.
Hearing Aid Maintenance Tips
They should be washed regularly.
During regular use, your hearing aids can pick up dust, lint, or earwax. Your hearing aid can be damaged as a result of this debris. While we can clean your hearing aid every time we repair it, it's best to invest in a daily cleaning routine at home. Use a smooth, lint-free fabric, soft toothbrush, or cotton swab to gently clean them. You may also want to establish a monthly or weekly earwax and debris removal routine.
Please do not try to disassemble or your hearing aid, even though it seems to be a good idea. If you damage your hearing aids accidentally, your warranty may be voided.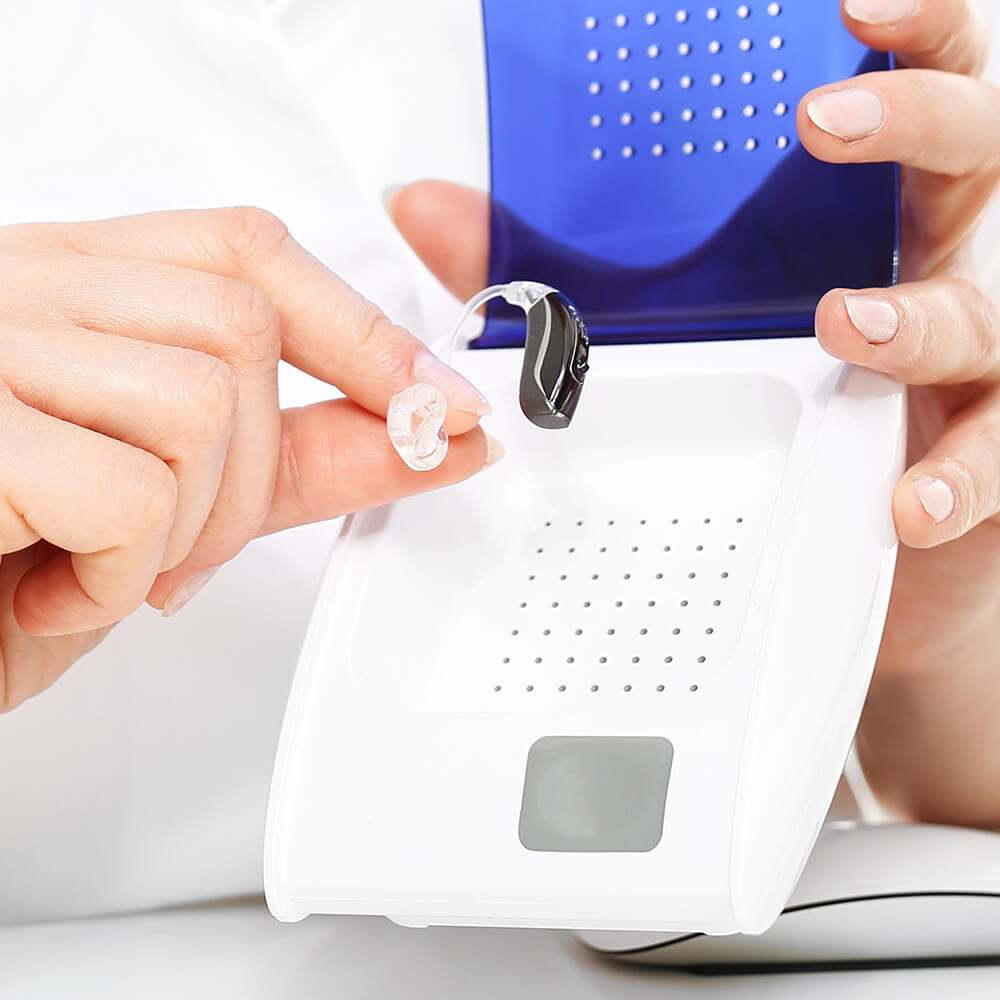 ---
They should be stored with care.
The majority of people remove and store their hearing aids while sleeping. When not in use, store your hearing aids in a padded bag. Since certain parts of your hearing aid are small enough to be choking hazards, keep this container away from children and pets.
If you take your hearing aids outside, make sure to store them somewhere cool and dry. During summer, the glove compartment of your car is not the best place to store them.
Moisture should be avoided.
The number one enemy of hearing aids is moisture. Humidity will easily wreak havoc on the delicate electronics inside. Moisture, such as sweat, earwax, or rain, can cause hearing aids to lose their effectiveness.
At night, we recommend opening the battery door and allowing your hearing aid to dry completely. This will not only help to dry out the machine, but it will also help to prolong the battery life, save power, and prevent the machines from being switched on unexpectedly while they are not in use.
Never, ever leave your hearing aids in the bathroom. A hot shower produces a highly humid atmosphere, which is terrible for hearing aids.
Suppose you sweat a lot or your hearing aids aren't absolutely dry in the morning. In that case, you may want to invest in a dehumidifier. This portable hearing aid attachment will save you a lot of hassle by thoroughly drying out your systems every night and ensuring that everything is working correctly.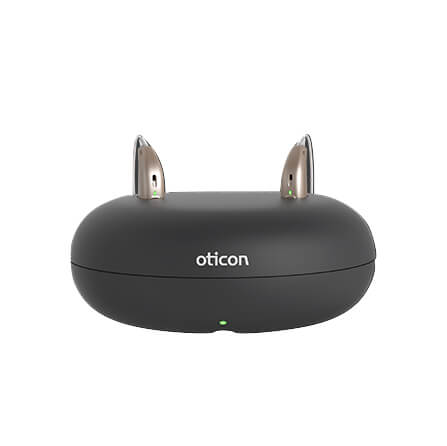 ---
Look after your battery.
Hearing aids, like any other electronic gadget, are useless without batteries. If your hearing aids have rechargeable batteries, you'll only need to charge them once a night, similar to your smartphone. Maintenance is negligible since the battery remains in position for the remainder of the hearing aid's existence.
If you're using disposable batteries, make sure to clean the contacts every now and then, and don't take the sticker off a new battery too fast. Removing this sticker activates the battery, which ensures it will run out faster.
Professional Hearing Aid Repairs Seattle, WA
If you notice any of the following signs, it's time to bring your hearing aid in to see us:
It is not turning on.

Whistling can be heard.

The battery door has dislodged itself.

It has a "muffled" or "dull" tone to it.

The fit is a little tight.

They sound either too loud or too soft.
Hearing aid cleaning, repairs, and enhancements are available on-site at Better Hearing Center for all hearing aids, whether purchased from us or elsewhere. Hearing aid repair is something we aim to make as easy as possible.
We can perform the necessary repairs right in our office. If the problem is more serious, we'll have it fixed by the manufacturer.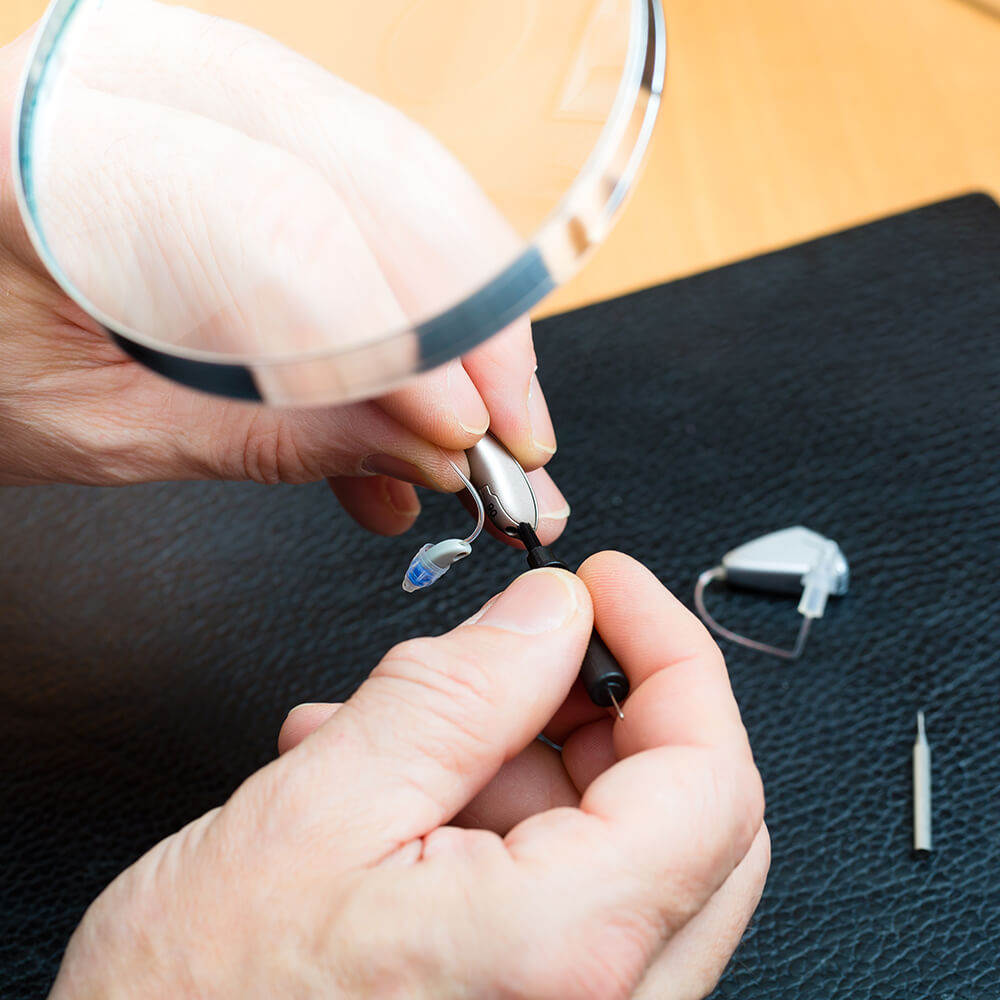 ---
The cost of hearing aid repair
Hearing aid repair costs vary depending on the following factors:
The warranty on the device
The extent of the harm
The cost of replacement parts
If you bought your hearing aids from us and they are under warranty, the cost of repairing it would most likely be inexpensive, if not free. If you got your hearing aids elsewhere, feel free to contact us! We provide professional hearing aid repairs for all makes and models.
We know how crucial hearing aids are to your everyday life, and we'll do our best to get them back to you as soon as possible. If you're having problems with your hearing aids, call us right away to make an appointment.